Overview
Sometimes the Referral client can run into problems and will require a restart. This guide will instruct you on restarting the Referral Client yourself.
If you have any further issues with the Referral Client, or if you have any questions, Please contact the Medical-Objects Helpdesk on (07) 5456 6000.
Restarting the Referral Client
To stop the referral client from running, just right click the tray icon, go to to Admin, and Shutdown Trinity as shown below.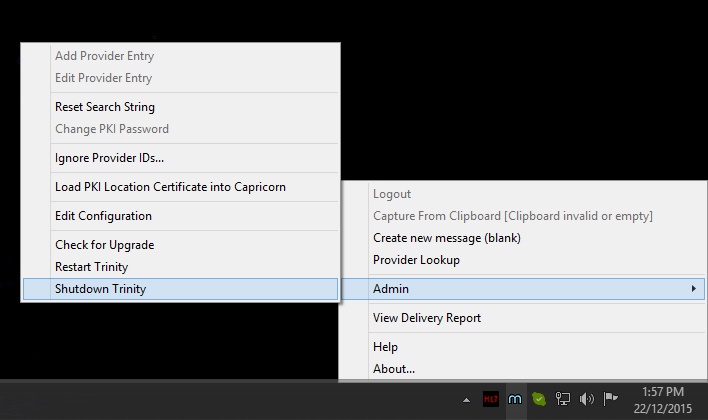 To restart the referral client, you can either locate the startup entry (Start, All Programs, Startup and select the Medical-Objects Referral Client.) or navigate to the installation folder (C:\MO\Referral) and run the Trinity.exe application.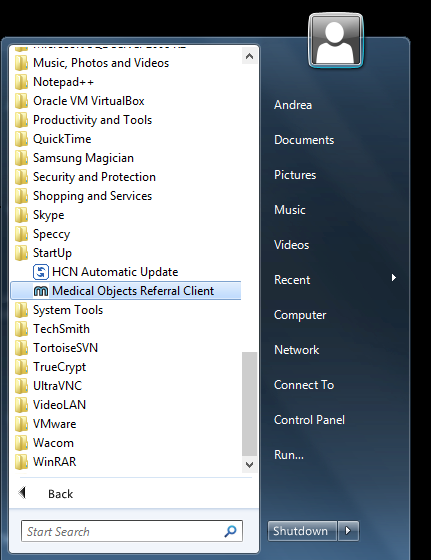 The icon should reappear in the tray after a few seconds. of it does not appear, or if this does not solve your issue, please contact the Medical-Objects helpdesk on (07) 5456 6000.