Versions Compared
Key
This line was added.

This line was removed.

Formatting was changed.
Overview
Firewall Information
--------------------
Your firewall must be configured to allow the following internet access:
 

TCP Outbound port 443 to all hosts
TCP Outbound port 2011 to internet host 202.44.75.84
TCP Outbound port 2011 to internet host

morpheus.medical-objects.com.au
  TCP Outbound port 2429 to internet host 202.44.75.12 (This port & IP
Each install will have a fourth TCP Outbound Port and IP that

will vary with your install token
)
If your Medical-Objects Software still has issues connecting out from the computer, Please contact the Medical-Objects Helpdesk for support (07) 5456 6000.
Connection Tester
You can download the Medical-Objects connection tester from the following link. 
http://download.medical-objects.com.au/TestConnection.zip
Unzip the program and run it. 
Select only TestPracticeServer as shown below, and press the green play button at the top. 
Enter the Port and IP provided to you by the Medical-Objects helpdesk when prompted.
A pass is shown below.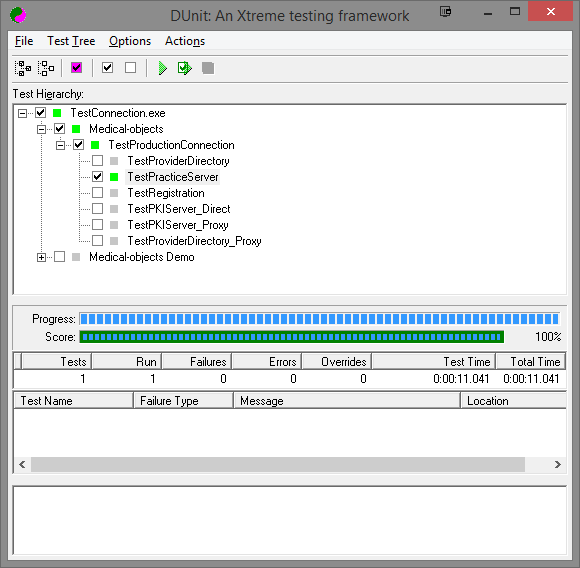 A failure is shown below.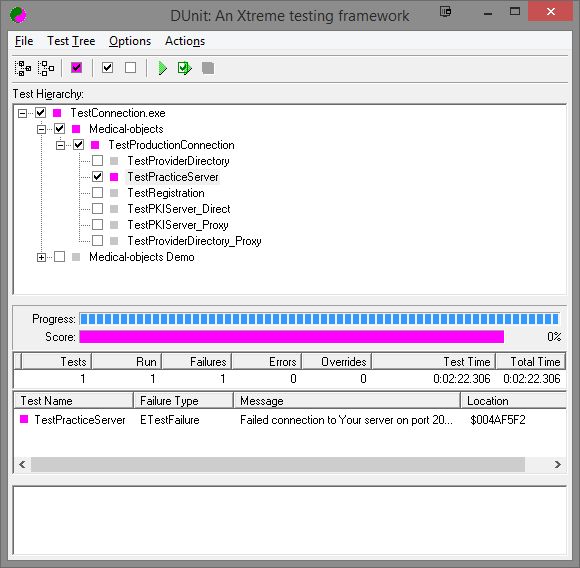 For further tests you may select the other tests and run them, but they may not be compulsory for your setup.